Olli Hirvonen
Winner of the 2016 Socar Montreux Jazz Electric Guitar Competition.
"Expressively granular" -Village Voice
"Blistering guitar blasts" -Downbeat Magazine
"When Hirvonen's guitar comes roaring in — look out" -Stereogum
Olli Hirvonen is a Finnish guitarist currently based in Brooklyn, NY. Fluent in various styles from jazz to rock to more experimental sounds, he has formed a highly unique style combining these different influences. As the winner of the 2016 Montreux Jazz Guitar Competition, Hirvonen is definitely one of the most accomplished Nordic musicians of his generation.
Born in the city of Lappeenranta, a lakeside town in southeast Finland, he began his musical studies at the age of nine at the local music institute with classical guitar and piano. After finishing high school in 2008, Hirvonen began his studies at the prestigious jazz department of Sibelius Academy in Helsinki, where he got to study with Tim Hagans, Raoul Björkenheim and Teemu Viinikainen. He finished his Bachelor's degree in June 2011.
In August 2011 he relocated to New York City to pursue his Master's degree at the Manhattan School of Music, where he had a chance to study with such jazz luminaries as Rodney Jones, Dave Liebman, Jim McNeely, John Riley and Phil Markowitz. His curriculum there also included composing classical and electro-acoustic music. He graduated in the spring of 2013.
After finishing school Hirvonen started to work full time as a freelancer in the NYC scene, playing as a sideman as many as eight gigs a week in various configurations from solo to big band, while simultaneously starting to build a presence as a leader in his own right. He released his debut album Detachment in 2014, and the same year toured the US as the Performer of the Year of the Finlandia Foundation, which allowed him to perform solo and trio concerts around the country. At the same time he was starting to play regularly with the bassist Marty Kenney and the drummer Nathan Ellman-Bell, a jazz trio that eventually morphed into a avant-metal-jazz group RED REITER. After some touring and the release of an EP featuring the NYC avant-garde scene shredder Brandon Seabrook, Hirvonen decided to return back to his jazz roots and formed the group New Helsinki with the same rhythm section plus the pianist Luke Marantz.
In the summer of 2016 Hirvonen won the Montreux Jazz Electric Guitar Competition. The jury, presided over by John McLaughlin, ended up choosing him as the winner after an exceptionally high level competition. He was also nominated as the Artist of the Year of the Pori Jazz 2011 festival, which is used to be one of the highest and the most visible recognitions in the Finnish jazz scene.
Hirvonen has been performing with his own ensembles all around the world since 2008. These performances include festivals in the US, Finland and abroad, including the main stage of Pori Jazz, Kennedy Center Nordic Cool 2013 Festival, UCLA European Jazz Festival, DC Nordic Jazz 2015, Sounds NEW Contemporary Music festival in UK and Tudengijazz in Estonia, and numerous clubs in New York and around, such as the Jazz Gallery, Cornelia St. Cafe, Bar Next Door, Bitter End, Stone Pony, and Rockwood Music Hall.
Perhaps equally important are his collaborations with the saxophonist and bandleader Brian Krock. Hirvonen is an invaluable presence in both Krock's small group, liddle, and his audacious large ensemble, Big Heart Machine, as critics have noted. "Hirvonen again adds outsized blasts of electric guitar, lending no-wave flair," DownBeat wrote in its review of liddle's new self-titled record, which also touts Kenney, Ellman-Bell and Matt Mitchell on keys. "Hirvonen's work on the guitar can stand in the front with more assuredness, becoming more of a fixture than a feature," Nextbop commented in its writeup of the same album.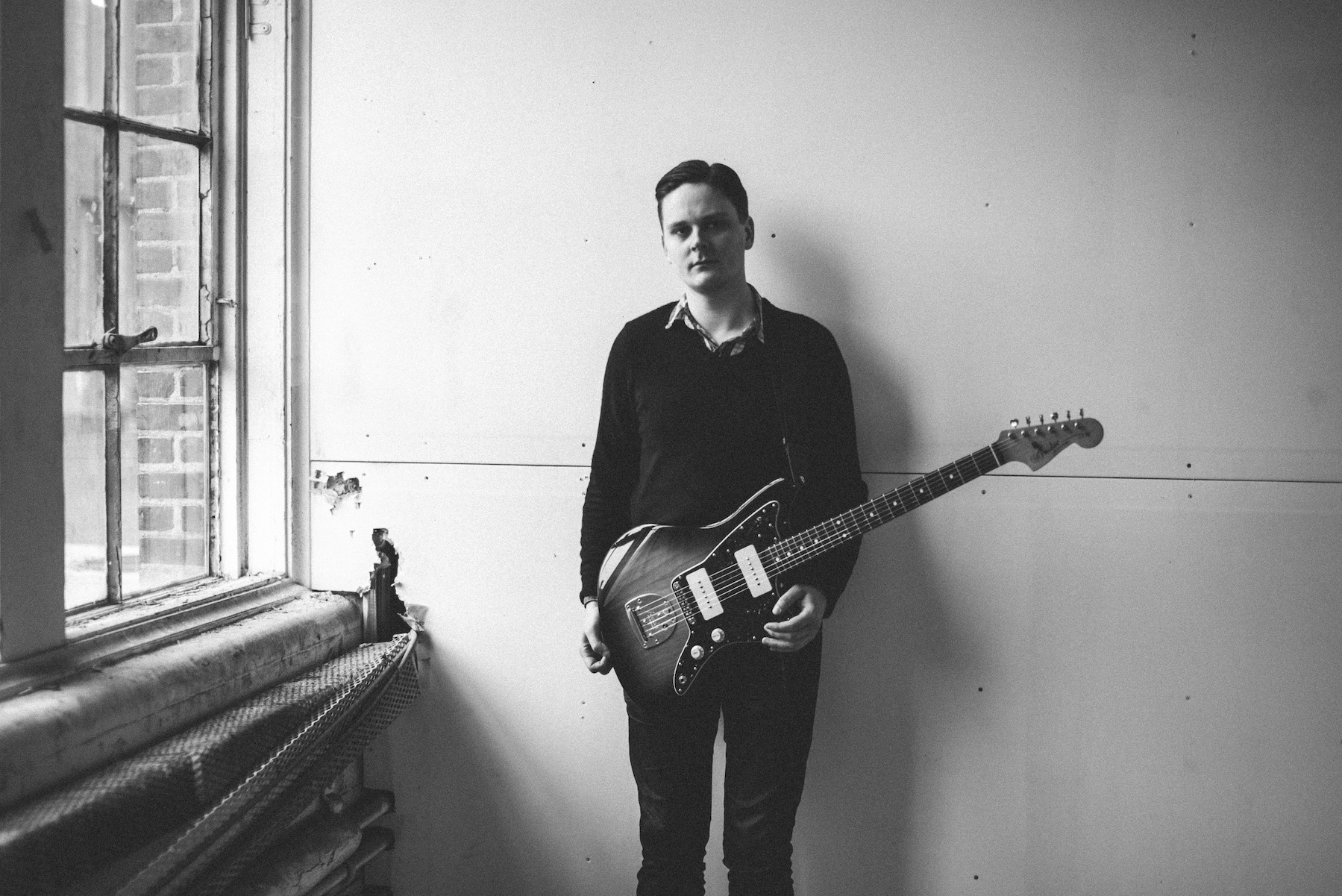 "Hirvonen himself is something of a stylistic magpie, having the rare ability to play anything from coruscating metal to fluid, bluesy guitar. — the World probably is in need of another jazz guitar hero right now — and on the strength of this album he's most definitely a contender for guitar hero status." -Roger Farbey, All About Jazz. Full review
"He's great! He's a big talent. He has a natural talent." -John McLaughlin
https://www.facebook.com/ollihirvonenmusic
https://twitter.com/olli_hirvonen